• John Fugelsang calls in at 10:15am ET / 7:15am PT to talk about his big announcement today
• Charlie Pierce of Esquire's Politics Blog calls in at 10:30am ET / 7:30am PT to talk about Conservative judicial activism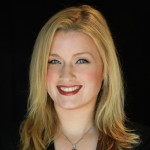 • Syndicated columnist Tina Dupuy joins us in the Los Angeles Bureau at 11am ET / 8am PT to hang with us for the hour
• Bob Cesca of "The Daily Banter" calls in at 11:30am ET / 8:30am PT to talk about why he wants Louie Gohmert for House Speaker
• John Boehner is expected to be re-elected as House of Representatives Speaker today, but a vocal and growing pocket of conservative opposition could hamper his ability to pass difficult legislation this year.
• In the wake of the murder of two New York City police officers and a national debate about policing, the National Fraternal Order of Police is asking for the Congressional hate crimes statute to be expanded to include crimes against police officers.
• President Obama has signed an executive order imposing new sanctions on North Korea following last month's cyber-attack on Sony Pictures Entertainment. Officials say this is the first instance the US government has imposed sanctions in response to a direct cyber-attack on a U.S. company.