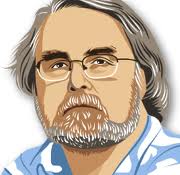 • Charlie Pierce of Esquire's Politics Blog calls in at 10:30am ET / 7:30am PT to talk about responsible gun ownership, and the state of the GOP today
• Rep. Judy Chu (D-CA) calls in at 11:30am ET / 8:30am PT to talk about comprehensive immigration reform
• President Obama will wade cautiously into the debate over U.S. immigration reform on Tuesday, seeking to build momentum for a new bipartisan plan to offer a pathway to citizenship for the country's 11 million illegal immigrants.
• A slim majority of Americans – 51% – thinks illegal immigrants working in the U.S. should be able to stay and apply for citizenship; another 20% say they should stay but only as guest workers. A 25% think illegal immigrants now working here should be required to leave the country.
• Three months after Superstorm Sandy ravaged coastal areas in much of the Northeast, Congress on Monday sent a $50.5 billion emergency relief measure for storm victims to President Barack Obama for his signature.
• President Obama is enlisting the help of police chiefs from communities devastated by mass shootings as he continues a public push for Congress to act on his proposals to curb gun violence.
• The Boy Scouts of America is considering dropping a longtime ban on gay members, leaving such membership and leadership decisions up to local sponsors.