• Charlie Pierce of Esquire's Politics Blog calls in at 10:30am ET / 7:30am PT to talk about the end of "Princess Dumbass of the Northwoods"
• Podcaster Jody Hamilton joins us in the Los Angeles Bureau at 11am ET / 8am PT to hang with us for the hour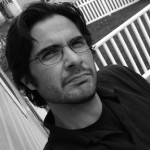 • Bob Cesca of "The Daily Banter" calls in at 11:30am ET / 8:30am PT to talk about Sarah Palin's rambling speech in Iowa
• Mass transit systems were shut down from New York City to Boston, roads were ordered closed to traffic in all or parts of five states, and airlines canceled thousands of flights as heavy bands of a massive blizzard took aim at the Northeast.
• On his final day in India, President Obama declared U.S. relations with the world's largest democracy "one of the defining partnerships of this century," while nudging his Indian counterpart, Narenda Modi, to pursue greater economic equality, women's rights, and religious tolerance.
• New England Patriots owner Robert Kraft demanded an apology from the league once the Patriots are found to be not guilty of breaking any rules regarding using under-inflated footballs in the AFC championship game.
• Flexing its financial might, the political machine backed by billionaires Charles and David Koch on Monday told its allies that spending across its conservative network would approach $1 billion ahead of 2016's elections.