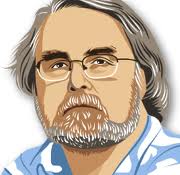 • Charlie Pierce of Esquire's Politics Blog calls in at 10:30am ET / 7:30am PT to talk about why Americans like President Obama so much
• Rep. Peter Welch (D-VT) calls in at 11:30am ET / 8:30am PT to talk about what he's doing to protect Americans from the greediness of drug companies
• President Barack Obama, speaking in Minneapolis on Monday, placed public pressure on Congress to pass gun control measures. The speech was part of an ongoing effort to respond to December's shooting at Sandy Hook Elementary School in Newtown, CT
• House Majority Leader Eric Cantor will outline an ambitious blueprint spelling out the House Republican agenda today, one that emphasizes education, innovation, simplifying the tax code, and reforming immigration and labor laws.
• Republican Sen. John McCain, a sharp critic of Chuck Hagel's nomination as defense secretary, said Monday he will not support a filibuster of President Barack Obama's pick, even though he declined to say whether he intends to vote for confirmation.
• Following a daring rescue, a 5-year-old boy held captive for seven days in an underground bunker in southern Alabama is alive and his kidnapper, Jimmy Lee Dykes, is dead, the FBI said Monday afternoon.