• Charlie Pierce of Esquire's Politics Blog calls in at 10:30am ET / 7:30am PT to talk about the GOP's poor education credentials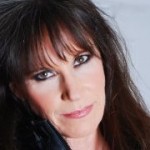 • Podcaster Jody Hamilton joins us in the Los Angeles Bureau at 11am ET / 8am PT for Total Trollop Tuesdays
• Bob Cesca of "The Daily Banter" calls in at 11:30am ET / 8:30am PT to talk about the GOP's new anti-gay Jim Crow laws
• A federal judge in Texas ruled a temporary halt on President Obama's executive action on immigration Monday, agreeing with Texas and 25 other states in a lawsuit aimed at blocking the directive. The ruling suspends Obama's orders, which includes the expansion of the DREAM Act.
• On the heels of bombing ISIS targets in Libya, Egyptian President Abdel Fattah Al-Sisi called on the United Nations to mandate a resolution to provide assistance in Libya during an interview with a French radio station today.
• A train transporting more than 100 tankers of crude oil across West Virginia derailed and exploded during a snowstorm about 30 miles southeast of Charleston last night. 14 to 17 tank cars were on fire, with one car sliding into a river and another hitting a house and bursting into flames.
• Court officials said a man accused of fatally shooting three Muslim students in Chapel Hill, N.C., was indicted on three counts of murder yesterday.