• David Bender of the Progressive Voices channel on TuneIn Radio joins us at 10am ET / 7am PT to preview tonight's State of the Union address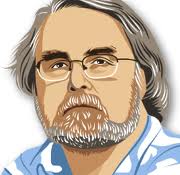 • Charlie Pierce of Esquire's Politics Blog calls in at 10:30am ET / 7:30am PT to talk about Ted Nugent at the State of the Union, and about Pope Benedicts legacy
• North Korea said it successfully detonated a miniaturized nuclear device at a northeastern test site Tuesday, defying U.N. Security Council orders to shut down atomic activity or face more sanctions and international isolation.
• President Barack Obama is promising to focus his State of the Union address tonight primarily on the state of the economy – but victims of gun violence are taking advantage of the high-profile event to try to shine a spotlight on their cause.
• The Senate Armed Service Committee vote for Chuck Hagel to be defense secretary is set for today. Top Republicans on the committee are threatening a walk out, but Sen. John McCain (R-AZ) isn't one of them.
• Vice President Joe Biden, speaking hours after a fatal shooting at a courthouse in his home state of Delaware, said on Monday there was an unprecedented sense of urgency among police and officials to enact gun control laws.
• Today is Mardi Gras in New Orleans, and rainy forecasts are threatening to wash out the celebrations there.