• Charlie Pierce of Esquire's Politics Blog calls in at 10:30am ET / 7:30am PT to talk about his big fight with the Far Right media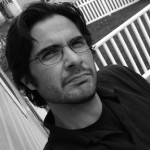 • Bob Cesca of "The Daily Banter" calls in at 11:30am ET / 8:30am PT to talk about the Obama Economic Boom
• Senate Democrats today will use some of their last hours in the Senate majority to release the much-anticipated report about the CIA's methods of extracting information from terror suspects, called "enhanced interrogation" by some and "torture" by others.
• Demonstrators reacting to the Eric Garner grand jury decision moved toward New York's Barclays Center as Prince William and his wife Kate Middleton arrived to watch a basketball game. Prior the game's start, the demonstrators staged a "die-in" in front of the arena.
• Hundreds of people marched through Berkeley, CA for a third night a row, blocking a major freeway and stopping a commuter train as activists protested grand jury decisions not to indict white police officers in the deaths of two unarmed black men.
• In a letter to parents yesterday, University of Virginia President Teresa Sullivan outlined a series of changes at the school in the wake of a Rolling Stone story about sexual assaults — but at the same time also stood up for the embattled university's staff.