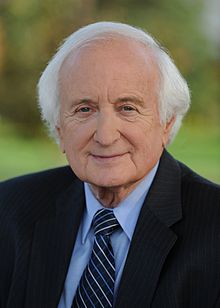 • Rep. Sandy Levin (D-Mich), ranking member of the House Ways & Means Committee, calls in at 10am ET / 7am PT to talk about the fiscal cliff
• Charlie Pierce of Esquire's Politics Blog calls in at 10:30am ET / 7:30am PT to talk about the fiscal cliff, and about what horrors the GOP has planned for our education system
• House Republicans on Monday unveiled a counterproposal to a Democratic plan to avoid the so-called fiscal cliff that includes $800 billion in new government revenue by eliminating write-offs in the tax code while extending current tax rates for all income levels.
• President Obama took to Twitter on Monday afternoon to personally answer questions on the "fiscal cliff." His venture into social media came as Republicans and Democrats continued trading blame for the deadlocked fiscal negotiations in Washington.
• President Barack Obama issued a warning to Syrian President Bashar al-Assad on Monday not to use chemical weapons against Syrian opposition forces, saying there would be consequences if he were to do so.
• A U.S. Navy spokesman says no American drones are missing in the Middle East following Iranian claims it had captured an unmanned American surveillance aircraft.