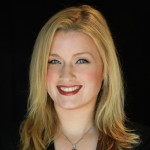 • Syndicated columnist Tina Dupuy calls in at 9:30am ET / 6:30am PT to talk about the reaction to the Ferguson Grand Jury
• Charlie Pierce of Esquire's Politics Blog calls in at 10:30am ET / 7:30am PT to talk about policing our communities with military tanks
• Bob Cesca of "The Daily Banter" calls in at 11:30am ET / 8:30am PT to talk about how racism is alive and well in America
• In the wake of clashes at protests in Ferguson, Missouri, U.S. Attorney General Eric Holder says new Justice Department guidance will aim to end racial profiling and ensure fair and effective policing. Holder said he will unveil details of the plan in the coming days.
• A St. Louis Rams official and a county police chief differed Monday about whether the team had apologized for the actions of five players who raised their hands during pregame festivities in a show of solidarity with Ferguson protesters.
• Former Florida Governor Jeb Bush said Monday has an idea about how he can win the White House, but first he called on the GOP in Congress to offer "adult-like" leadership by working with Dems to pass bills in the final two years of President Obama's administration.
• Elizabeth Lauten, the Congressional aide who faced backlash after criticizing President Obama's daughters Friday on Facebook, has resigned from her post as communications director for Tennessee GOP Rep. Stephen Fincher.