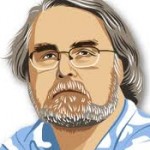 • Charlie Pierce of Esquire's Politics Blog calls in at 10:30am ET / 7:30am PT to talk about Sen. Elizabeth Warren's fight against big bank giveaways
• Podcaster Jody Hamilton joins us in the Los Angeles Bureau at 11am ET / 8am PT to hang with us for the hour
• Bob Cesca of "The Daily Banter" calls in at 11:30am ET / 8:30am PT to talk about Dick Cheney's psychotic interview this past Sunday
• Tearful Australians laid mounds of flowers at the site where two of 17 hostages were killed Tuesday when police swooped into a cafe to rescue them from a gunman – an Iranian-born self-styled cleric described as a lone-wolf "jihoodlum" carrying out a "sick fantasy."
• Pakistani officials say Taliban gunmen have stormed a military-run school in the northwestern city of Peshawar, killing at least 126 people and wounding many more. At least one security officer was also killed in the initial siege, according to a hospital official.
• With just enough votes to clear the required threshold, Dr. Vivek Murthy on Monday evening was confirmed by the Senate to become U.S. Surgeon General. Republicans had opposed Murthy's nomination because of his views on gun control.
• After weeks of media headlines and scrutiny and a subsequent career downfall, Bill Cosby's wife, Camille, is speaking up and standing by her husband of 50 years.