• Charlie Pierce of Esquire's Politics Blog calls in at 10:30am ET / 7:30am PT to preview Thursday's GOP debates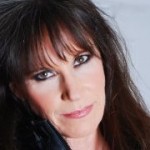 • Podcaster Jody Hamilton joins us in the Los Angeles Bureau at 11am ET / 8am PT for "Total Trollop Tuesday"
• Bob Cesca of "The Bob & Chez Show" podcast calls in at 11:30am ET / 8:30am PT to talk about the Planned Parenthood video hoax
• Senate Democrats on Monday blocked an effort to revoke federal funding for Planned Parenthood, following hours of debate and commentary from members of the Senate and 2016 candidates about women's health care.
• Calling climate change "one of the key challenges of our lifetimes and of future generations," President Obama on Monday unveiled his unprecedented — and already controversial — plan to cut carbon dioxide emissions from existing power plants.
• House Republicans said Monday that they have the GOP votes to disapprove of the Iran nuclear deal as Democrats stepped up their support of the agreement the Obama administration and other world powers negotiated with Tehran.
• Former President Jimmy Carter, 90, is expected to make a full recovery after having an operation Monday to remove a small mass in his liver, according to a spokeswoman.