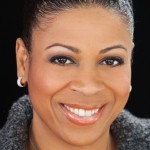 • SiriusXM Radio host Karen Hunter calls in at 9:30am ET / 6:30am PT to talk about this weekend's Hillary Clinton fundraiser
• Charlie Pierce of Esquire's Politics Blog calls in at 10:30am ET / 7:30am PT to talk about a possible Biden-Warren ticket
• Bob Cesca of "The Bob & Chez Show" podcast calls in at 11:30am ET / 8:30am PT to talk about the infantile rage of the GOP
• Chinese stocks tumbled again Tuesday, with the main stock market index plunging 7.6 percent in the fourth straight day of declines marking the biggest losses in eight years, while some other Asian and European markets rebounded from a day of heavy losses.
• President Obama has given Vice President Joe Biden the greenlight to mull a White House run. The two had lunch together Monday afternoon at the White House before Mr. Obama left for Las Vegas.
• The Iowa chairman of Rick Perry's presidential campaign, Sam Clovis, has stepped down. The news marks another strike against Perry's faltering 2016 presidential bid. Clovis told the AP he didn't want his decision to step down to be seen as "anything negative at all."
• Donald Trump has a poor reputation among U.S. Hispanics with just 14% having a favorable opinion of him, according to a new Gallup poll, but the poll suggests there's still an opportunity for the other gop 2016 candidates to make a positive impression.