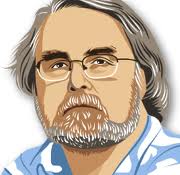 • Charlie Pierce of Esquire's Politics Blog calls in at 10:30am ET / 7:30am PT to talk about some of the strange moves Chris Christie has been making
• Bob Cesca, Managing Editor of TheDailyBanter.com, calls in at 11:30am ET / 8:30am PT to talk about finding balance in the NSA spying situation
• The "Supreme Guide" of the Muslim Brotherhood, the political group aligned with deposed Egyptian President Mohammed Morsi, was arrested early Tuesday, according to state television.
• San Diego City Hall opened as usual Monday but Mayor Bob Filner was nowhere to be found, still out of public view as he tries to survive a recall effort prompted by sexual harassment allegations that led many to call for him to resign.
• Delaware Attorney General Beau Biden is undergoing medical testing in Texas after being hospitalized last week when he felt weak and disoriented, his office said Monday night.
• Sen. Ted Cruz (R-TX) renounced any claim to Canadian citizenship late Monday amid questions about his birthplace and whether he is constitutionally eligible to be president of the U.S.