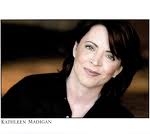 • Comedian Kathleen Madigan joins us in the Los Angeles Bureau at 9am PT / 6am PT to hang with us all three hours
• Charlie Pierce of Esquire's Politics Blog calls in at 10:30am ET / 7:30am PT to talk about the debts the Bush Family left America
• Bob Cesca of The Daily Banter calls in at 11:30am ET / 8:30am PT to talk about Dems' ability to stay "fact-based"
• The actor and comedian Robin Williams was found dead Monday at his home in Tiburon, Calif. Police say it appears to have been a suicide. Williams was 63 years old. Officials say the cause of death is suspected to be asphyxiation, but a forensic exam and toxicology tests will be conducted.
• President Obama said Monday that the incoming Iraqi leadership "has a difficult task" ahead as it works to form a new government and battle the Islamic State of Iraq and Syria (ISIS), but pledged his support as long as the new government works to govern inclusively.
• The Red Cross will lead an international humanitarian aid operation into Ukraine's conflict-stricken province of Luhansk with assistance from Russia, the European Union and the United States, Ukraine said Monday.
• The United Nations on Monday named experts to an international commission of inquiry into possible human rights violations and war crimes committed by both sides during Israel's military offensive in the Gaza Strip. Israel has dismissed the inquiry as a "kangaroo court".