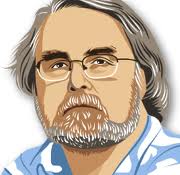 • Charlie Pierce of Esquire's Politics Blog calls in at 10:30am ET / 7:30am PT to talk about Elizabeth Warren and the TPP
• Podcaster Jody Hamilton joins us in the Los Angeles Bureau at 11am ET / 8am PT for Total Trollop Tuesdays
• Bob Cesca of "The Daily Banter" and "The Bob & Chez Show" podcast calls in at 11:30am ET / 8:30am PT to talk about Ted Cruz & marriage equality
• Rioters plunged part of Baltimore into chaos Monday, torching a CVS pharmacy, looting businesses, setting police cars ablaze and throwing rocks and bricks at officers hours after thousands mourned the man who died from a severe spinal injury he suffered in police custody.
• Nepalese soldiers loaded supplies onto helicopters Tuesday and headed into the remote villages cut off since Saturday's devastating earthquake. Prime Minister Sushil Koirala told the Reuters news agency that the death toll from the disaster — already nearing 5,000 — could reach double that figure.
• Sen. Rand Paul defended President Obama over the accidental killing of two hostages in a U.S. drone attack in the Afghanistan-Pakistan border region. Sen. Lindsey Graham, sharply critical of the senator's views on foreign policy, took to Twitter to welcome Paul's comments.
• The contentious issue of marriage for same-sex couples comes to the U.S. Supreme Court on Tuesday — the first big legal showdown of its kind since laws against interracial marriage were struck down almost 50 years ago.