• Michael Tomasky of "The Daily Beast" calls in at 10am ET / 7am PT to talk about who will win the post-debate spin
• Charlie Pierce of Esquire's Politlcs Blog calls in at 10:30am ET / 7:30am PT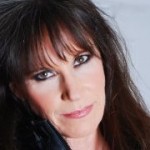 • Podcaster Jody Hamilton host of "From The Bunker", which airs every Wednesday, joins us in the Los Angeles Bureau at 11am ET / 8am PT for Total Trollop Tuesday
• Turkey downs warplane near Syria border, Russia denies airspace violation. Soldiers patrol Brussels, guard EU buildings, as five held in raids
• Soldiers patrolled the streets of Brussels and police detained five more people on the third day of a security lockdown on Monday, as Belgium hunted a suspected Islamist militant who has been on the run since the attacks in Paris.
• Dem Sen Warner: Trump's 'Irresponsible' Rhetoric Could Activate Lone Wolf in America
• Canada To Exclude Single Men From Syrian Refugee Plan
The decision follows heightened security concerns.
• Single men need not apply: When it comes to Canada's Syrian refugee plan, it's women, children and families only. security concerns.
• WH Spox: GOP More Scared of the NRA than Protecting America from Terror
• Monday at the White House press briefing, while pushing the administration's support for banning anyone on the terror watch list from purchasing a firearm, press secretary Josh Earnest accused Republucans of being "more scared of the NRA" than national security.