• Karl Frisch, Exec. Director of Allied Progress, calls in at 9am ET / 6am PT to talk about Trump's strange grudge against Fox News
• Health care reform expert Jacki Schechner calls in at 10:30am ET / 7:30am PT for "Jacki's Healthcare Corner"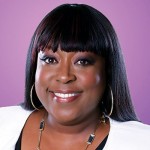 • Comedian Loni Love calls in at 11:30am ET / 8:30am PT to talk about her new documentary, "Being: Loni Love"
• Fresh from enrapturing crowds all over Washington DC, Pope Francis is bringing his resonant message of humility and hope to Capitol Hill as he becomes the first pontiff in history to speak to a joint meeting of Congress today at 10am ET.
• The war of words between Donald Trump and Fox News turned nasty last night. On Megyn Kelly's Fox show, conservative pundit Rich Lowry said that Carly Fiorina castrated Trump during the debate last week. Trump then announced he is boycotting Fox News.
• Senate Democrats thwarted a Republican effort to ban late-term abortions on Tuesday as GOP leaders strained to avoid a government shutdown in eight days over the dispute – all against a tangled backdrop of presidential politics.
• Donald Trump remains the Republican front-runner — but a new Quinnipiac poll confirms that he's losing some support. Hillary Clinton also maintains her advantage on the Democratic side, even if the undeclared Joe Biden jumps into the mix.