• Karl Frisch, Exec. Director of Allied Progress, calls in at 9am ET / 6am PT to talk about last night's GOP debate
• Health care reform expert Jacki Schechner calls in at 10:30am ET / 7:30am PT for "Jacki's Healthcare Corner"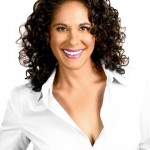 • Comedian Dana Goldberg joins us in the Los Angeles Bureau at 11am ET / 8am PT to hang with us for the hour
• Over three hours on the debate stage last night, the 11 presidential candidates in the GOP debate bickered with one another and talked over each other. The real standout moments came when the candidates attempted to rise above the fray. In most cases, that meant attempting to show an even temperament in a tiff with frontrunner Donald Trump.
• In CNN's second-tier debate, Twitter users couldn't stop talking about one candidate: Lindsey Graham. Graham was mentioned in more than 10,000 tweets from beginning to end of the debate, according to a social media analytics site. Rick Santorum was next, with almost 6,000 tweets.
• President Obama has tweeted from his official personal account, inviting Texas teenager Ahmed Mohamed to the White House to show him the clock invention that was mistaken for a bomb.
• A massive earthquake struck off the coast of Chile Wednesday, killing at least eight people forcing 1 million to evacuate. The 8.3 magnitude tremor also prompted officials to issue tsunami advisories in Hawaii and California.