• Democratic strategist Karl Frisch calls in at 9am ET / 6am PT to talk about the marriage equality earthquake this week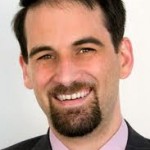 • Ian Millhiser, Editor of ThinkProgress Justice, calls in at 6:30am to talk about the legal justifications for the Supreme Court's marriage inaction
• Dean Obeidallah, columnist for "The Daily Beast", calls in at 10am ET / 7am PT to talk about what he calls Bill Maher's Muslim problem
• Health care reform expert Jacki Schechner joins us in the Los Angeles Bureau at 11am ET / 8am PT for Jacki's Healthcare Corner
• President Obama calls it a "belt and suspenders" approach — an extra level of screening at five major U.S. airports to try to catch any travelers from Ebola-ravaged countries who may be carrying the disease. About 150 travelers a day will have their temperatures checked using no-touch thermometers.
• The body of Thomas Eric Duncan, the first person to die of Ebola in the U.S., will be cremated, Texas Health Presbyterian Hospital Centers said yesterday. Duncan's body will be enclosed in two bags and the bags will then be disinfected, the hospital said in a statement today.
• A judge in northeast Kansas has ordered a county to issue marriage licenses to same-sex couples following actions earlier this week by the U.S. Supreme Court.