• Democratic Strategist Karl Frisch calls in at 9am ET / 6am PT to talk about next week's elections
• Lily Eskelsen Garcia, President of the National Education Association, calls in at 10am ET / 7am PT to talk about next week's election
• Health care reform expert Jacki Schechner calls in at 10:30am ET / 7:30am PT for "Jacki's Healthcare Corner"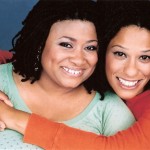 • Comedy duo Frangela joins us in the Los Angeles Bureau for the 11am ET / 8am PT hour
• Nurse Kaci Hickox, who treated Ebola patients in West Africa, ended her voluntary quarantine Wednesday, signaling a potential showdown with state police monitoring her home and state health officials seeking to legally enforce it.
• Democrats are rushing to save suddenly vulnerable House incumbents, even in states where President Obama cruised to double-digit victories, amid fresh signs of Republican momentum less than a week before the midterm elections.
• Attorney General Eric Holder says that he is beyond exasperated — he is "mad," in fact — at the leaks pouring out of the investigation into the police shooting death of Michael Brown in Ferguson, Missouri.
• The San Francisco Giants beat the Kansas City Royals 3-2 last night to take the World Series title. Some fans in San Francisco celebrated by burning couches and other debris in the streets of the city.