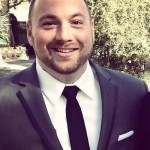 • Democratic strategist Karl Frisch calls in at 9am ET / 6am PT to talk about Renee Zellweger and climate change
• Actor and comedian Carlos Alazraqui joins us in the Los Angeles Bureau at 11am ET / 8am PT for "Coffee With Carlos"
• A gunman fatally shot a Canadian soldier in an attack near Parliament in Ottawa yesterday what the prime minster called a "terrorist" act. The gunman was shot and killed inside the Parliament building, and the slain soldier was Cpl. Nathan Cirillo, 24, a reservist from Hamilton, Ontario.
• Ashoka Mukpo, an American video journalist who recovered from Ebola at an Omaha hospital, left the facility Wednesday afternoon free of the virus and is heading home to Rhode Island, a hospital spokesman said.
• The Secret Service has apprehended another man who jumped over the White House fence. The man has been identified as Dominic Adesanya, 23 , from Bel Air, MD, the Secret Service said. Adesanya was unarmed at the time of his arrest and charges are pending.
• Four former Blackwater security guards were convicted Wednesday in the 2007 shootings of more than 30 Iraqis in Baghdad, an incident that inflamed anti-American sentiment around the globe and was denounced by critics as an illustration of a war gone horribly wrong.