• Karl Frisch, Executive Director of Allied Progress, calls in at 9am ET / 6am PT to talk about Hillary Clinton's Benghazi testimony today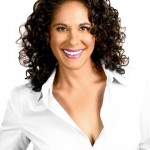 • Comedian Dana Goldberg joins us in the Los Angeles Bureau at 11am ET / 8am PT to hang with us for the hour
• Vice President Joe Biden has decided to forgo a 2016 presidential bid, he announced Wednesday. "I believe we're out of time — the time necessary to mount a winning campaign," the vice president said from the White House Rose Garden with his wife Jill Biden and President Obama by his side.
• Former Secretary of State Hillary Clinton heads to Capitol Hill at 10am ET today to testify about the 2012 attacks on a U.S. diplomatic facility in Benghazi, Libya, that left four Americans dead. This will be the second time Clinton goes to the hill to field lawmakers' questions about that night.
• Rep. Paul Ryan (R-WI) is now a step closer to trading the job he has and loves for one he had never sought — that of speaker of the House. Members of the Far Right Freedom Caucus now say that Ryan now clearly has at least the 218 votes from the Republican conference he needs to become speaker.
• The Chicago Cubs lost to the New York Mets by a score of 8 to 3 last night at Wrigley Field and were swept 4-0 out of the National League Championship Series. The Mets now go on to the World Series for the 5th time.