• Democratic Strategist Karl Frisch calls in at 9am ET / 6am PT to talk about the Secret Service failures and their hearings
• Dean Obeidallah, columnist for "The Daily Beast", calls in at 10am ET / 7am PT to talk about solutions for the ISIS crisis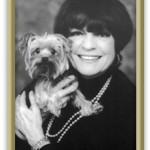 • Comedy legend Jo Anne Worley calls in at 10:30am ET / 7:30am PT to talk about a benefit for Actors and Others for Animals

• Health care reform expert Jacki Schechner joins us in the Los Angeles Bureau at 11am ET / 8am PT to for Jacki's Healthcare Corner
• A team from the Centers for Disease Control and Prevention was in Dallas Wednesday investigating why a hospital sent an Ebola patient home, potentially exposing others to the deadly virus. This is the first Ebola case diagnosed in the U.S.
• Secret Service Director Julia Pierson, who has been skewered by critics over the Sept. 19 White House security breach, has resigned, according to the U.S. Department of Homeland Security. Joseph Clancy, formerly special agent in charge of the Presidential Protective Division of the Secret Service, has been named interim acting director.
• Prosecutors are investigating possible grand jury misconduct with a Twitter post claiming that those hearing evidence in the police shooting of an unarmed black 18-year-old near St. Louis haven't seen enough evidence to justify prosecuting the officer.