• Democratic strategist Karl Frisch calls in at 9am ET / 6am PT to talk about the politics of the Ebola reactions
• Dean Obeidallah, columnist for "The Daily Beast", calls in at 10am ET / 7am PT to talk about the problem of businesses named ISIS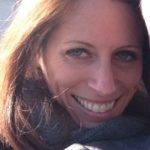 • Health care reform expert Jacki Schechner joins us in the Los Angeles Bureau at 11am ET / 8am PT for Jacki's Healthcare Corner
• A Dallas nurse who treated an Ebola patient contacted federal health officials before boarding a passenger flight Monday due to a slightly elevated temperature, but was allowed to board the flight because she was not exhibiting additional symptoms of Ebola.
• A top official at the Texas hospital where Ebola patient Thomas Eric Duncan died and two nurses contracted the deadly virus is apologizing to Congress for his facility's "mistakes" in handling the highly contagious disease.
• A growing chorus of lawmakers is calling on President Obama to impose travel restrictions on passengers coming to the U.S. from West African countries stricken by Ebola. House Speaker John Boehner has become the highest-ranking GOP lawmaker to ask for a travel ban.
• U.S.-led air strikes have killed several hundred Islamic State fighters around the Syrian town of Kobani, the Pentagon said on Wednesday, but it cautioned that the town near Turkey's border could still fall to the Sunni militant group.