• Karl Frisch, Exec. Director of Allied Progress, calls in at 9am ET / 6am PT to talk about this week's big Democratic debate
• Michael Tomasky of "The Daily Beast" calls in at 10am ET / 7am PT to talk about who will win the post-debate spin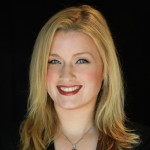 • Syndicated columnist and "Cultish" podcast host Tina Dupuy calls in at 11am ET / 8am PT to recap this week's Dem debate
• A second congressman has admitted that the Benghazi committee is solely "designed to go after" Hillary Clinton. "This may not be politically correct, but I think that there was a big part of this investigation that was designed to go after people and an individual, Hillary Clinton," Rep. Richard Hanna (R-NY) said on a New York radio show.
• Fresh off Tuesday night's successful debate, Hillary Clinton's presidential campaign has begun aggressively pushing Vice President Joe Biden to make a decision one way or another about entering the presidential race.
• President Barack Obama will keep 5,500 U.S. troops in Afghanistan when he leaves office in 2017, according to senior administration officials, casting aside his promise to end the war on his watch and instead ensuring he hands the conflict off to his successor.