• Karl Frisch of Bullfight Strategies calls in at 9am ET / 6am PT to talk about coverage of the ObamaCare implementation numbers
• Aaron Hicklin, Editor-In-Chief of "Out Magazine" joins Steph in the New York Bureau at 10am ET / 7am PT to talk about The Out 100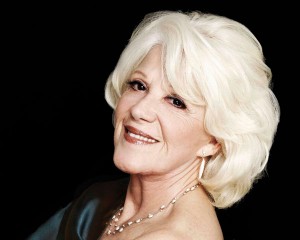 • Actress Linda Lavin calls in at 11:20am ET / 8:20am PT to talk about her role in the NBC Sitcom "Sean Saves The World"
• Bob Cesca of The Daily Banter calls in at 11:30am ET / 8:30am PT to talk about Bill Clinton feeding the anti-ObamaCare trolls
• The Obama administration announced Wednesday that as of early November, 106,185 people had successfully chosen health insurance plans from the new Obamacare marketplaces. The administration has repeatedly stressed that it expected the initial enrollment figures to be low.
• The mayor of the typhoon-ravaged Philippine city of Tacloban has urged residents to flee the city. Thousands of people have jammed the airport, hoping to get one of the few seats out on military planes.
• The federal government may have wasted $1 billion on a TSA program called "SPOT" that profiles people who may be "bad guys" at airports by talking to them, according to the GAO. There is no evidence that it works.