• Democratic Strategist Karl Frisch calls in at 9am ET / 6am PT to talk about the rampage the GOP wants to embark on after the mid-terms
• Dean Obeidallah, columnist for "The Daily Beast", calls in at 10am ET / 7am PT to talk about the direction in which America is headed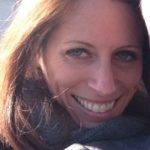 • Health care reform expert Jacki Schechner joins us in the Los Angeles Bureau at 11am ET / 8am PT for "Jacki's Healthcare Corner"
• Sen. Mitch McConnell (R-KY) wasted little time lighting into President Barack Obama on day one of the lame duck session of Congress, criticizing Obama's emissions deal with the Chinese as evidence that Obama is not ready to work with next year's GOP-controlled Congress.
• Senate Democrats plan to hold a vote Tuesday on a bill to approve the controversial Keystone XL pipeline, a move that could help Sen. Mary Landrieu, D-Louisiana, who is headed for a Dec. 6 runoff to keep her seat.
• The U.S. Supreme Court on Wednesday said same-sex marriages can go ahead in Kansas in a decision that the state insists applies to only two counties. Separately Wednesday, a federal judge struck down South Carolina's ban on same-sex marriage as unconstitutional.
• A gadget-packed landing vehicle the size of a washing machine sent its own confirmation back to Earth on Thursday morning that it had landed safely and come to rest on the surface of a comet hurtling through space.