• Karl Frisch of Bullfight Strategies calls in at 9am ET / 6am PT to talk about his experiences at the White House Correspondents' Dinner
• Daily Beast columnist Dean Obeidallah calls in at 10am ET / 7am PT to talk about why Conservatives can't take a joke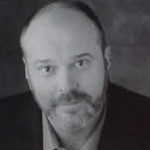 • Comedian Rick Overton joins us in the Los Angeles Bureau at 11am ET / 8am PT to hang with us for the hour
• The U.S. is sending technical experts to aid Nigeria's search for nearly 300 teenage girls who were kidnapped from their school in mid-April, the White House said Tuesday. The mass abduction has sparked international outrage and mounting demands for Nigeria do more to free the girls.
• Russian President Vladimir Putin told rebels in Ukraine to halt plans for independence votes and said his troops have pulled back from the border, but his apparent change of heart received short shrift from Kiev and Washington.
• The House of Representatives voted Wednesday evening to find former Internal Revenue Service official Lois Lerner in contempt of Congress and adopted a resolution calling on Attorney General Eric Holder to appoint a special counsel to investigate the IRS targeting scandal.
• The NBA's strategy for forcing the sale of the L.A. Clippers by Donald Sterling hinges on a morality clause in a document the owner signed when he bought the team in 1981 that lays out reasons ownership could be terminated, a source familiar with the situation said Wednesday.