YOU WANTED THEM, AND NOW WE HAVE THEM! RINGTONES FOR PURCHASE FROM THE STEPHANIE MILLER SHOW! GET THEM BY FOLLOWING THIS LINK!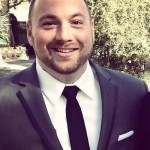 • Karl Frisch of Bullfight Strategies calls in at 9am ET / 6am PT to talk about the Santa Barbara massacre and HBO's "The Normal Heart"
• Health care reform expert Jacki Schechner joins us in the Los Angeles Bureau at 11am ET / 8am PT for "Jacki's Healthcare Corner"
• One day after President Obama laid out the end game for U.S. forces in Afghanistan, he talked about America's role in the world after the war. Delivering the commencement at West Point on Wednesday, he said isolation is not an option but not every problem has a military solution.
• National Security Agency leaker Edward Snowden says he would like to go home. The former NSA contract systems analyst is living in Russia on a temporary grant of asylum after leaking a massive volume of NSA documents to the media. Snowden said he had taken action in the belief that he was serving his country.
• An interim report released Wednesday by the Veterans Affairs Office of Inspector General concluded that patients experienced "significant delays" in treatment at a VA health care facility in Phoenix, providing the administration's first official confirmation of problems that have been widely reported in recent weeks.
• Just when it appeared the battle over the Los Angeles Clippers was nearing its end, it isn't. Owner Donald Sterling, who was banned for life for making racist comments, gave his wife permission last week to sell the team; now, Sterling has decided to fight to keep it.