• Democratic strategist Karl Frisch calls in at 9am ET / 6am PT to talk about Rick Santorum jumping into the GOP race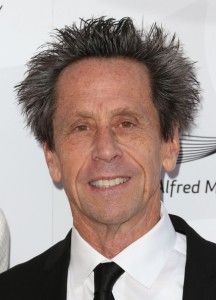 • Producer and author Brian Grazer ("A Beautiful Mind" "8 Mile") calls in at 9:50am ET / 6:50am PT to talk about his new book, "A Curious Mind: The Secret To A Bigger Life"
• Voice Deity Jim Ward joins us in the Los Angeles Bureau at 11am ET / 8am PT for some Total Mookage
• Former Sen. Rick Santorum launched his bid for the GOP presidential nomination yesterday with a socially far right, blue-collar message. Promising to protect American workers, he blamed factors like "big government" and immigration for flat wages.
• Sen. Rand Paul has some harsh words for Republicans who have blamed the rise of Islamic extremism in Iraq and Syria on American disengagement with the Middle East. Paul says that ISIS grew stronger because GOP hawks sent arms there indiscriminately and ISIS snatched them up.
• The Centers for Disease Control (CDC) is investigating the inadvertent transfer by the Defense Department (DOD) of live samples of Anthrax to labs in nine states. A U.S. Army facility near Salt Lake City had accidentally shipped the batch of live anthrax.
• While the barrage of deadly thunderstorms that hit Texas has tapered off, several cities aren't out of danger, as officials warn about possible flooding as the week goes on from rivers swollen by rainfall.