• Karl Frisch of Bullfight Strategies calls in at 9am ET / 6am PT to talk about marriage equality victories in Pennsylvania and Oregon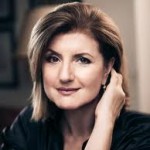 • Arianna Huffington calls in at 10:50am ET / 7:50am PT to talk about her new book, "Thrive"
• Health care reform expert Jacki Schechner joins us in the Los Angeles Bureau at 11am ET / 8am PT for Jacki's Healthcare Corner
• President Barack Obama promised accountability, but he made clear Wednesday he won't fire Veterans Affairs Secretary Eric Shinseki — yet — over excessive and sometimes deadly waiting times faced by veterans seeking government health care.
• Democrats will participate in the Republican-led House Select Committee investigation of the deadly Benghazi terror attack. House Democratic Leader Nancy Pelosi has named five lawmakers to the 12-member panel looking into the 2012 armed assault on the U.S. diplomatic compound in eastern Libya.
• A defiant Gov. Chris Christie on Wednesday shrugged off a mounting budget crisis and blamed Democrats for economic problems in New Jersey that threaten to further taint his presidential ambitions.
• Hundreds of firefighters poured into northern Arizona to battle a fire between Sedona and Flagstaff, and by Wednesday afternoon, the fire grew to an estimated 7 square miles.