• Democratic strategist Karl Frisch calls in at 9am ET / 6am PT to talk about if Jeb Bush can ever escape his brother's reputation
• Health care reform expert Jacki Schechner calls in at 10:30am ET / 7:30am PT for Jacki's Healthcare Corner
• Actors and comedians Jim Ward and Rick Overton join us in the Los Angeles Bureau at 11am ET / 8am PT to hang with us for the hour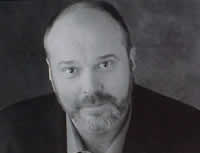 • Sen. Rand Paul (R-KY) wrapped up his so-called "filibuster" over the National Security Agency's controversial bulk collection of Americans' phone records just before midnight Thursday. Paul's talk-a-thon on the Senate floor lasted exactly 10 and a half hours.
• President Obama took on climate change skeptics during a commencement speech at the U.S. Coast Guard Academy on Wednesday, saying it would be a "dereliction of duty" for policymakers to ignore the threat to global prosperity and stability posed by the changing climate.
• ISIS militants seized "full control" of the ancient city of Palmyra after Syrian government forces retreated from the area Thursday, activists said. The reported gains by the Islamist group will only intensify fears for Palmyra's residents and its archeological riches.
• David Letterman ended his 33-year career in late night last night with a heartfelt good night, and with the Foo Fighters performing his favorite song, "Everlong".