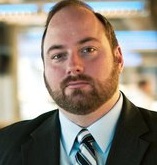 • Karl Frisch of Bullfight Strategies calls in at 9am ET / 6am PT to talk about the week's big stories, including the politicization of the Boston Bombings
• Eric Ferrero, Planned Parenthood's VP of Communications, calls in at 10:30am ET / 7:30am PT to talk about making the morning after pill available to girls 15 years and older
• Federal authorities arrested three college friends of Boston Marathon bombing suspect Dzhokhar Tsarnaev Wednesday, accusing them of trying to obstruct justice by hiding a backpack and a laptop involved in the case and lying about it.
• President Barack Obama on Thursday begins a whirlwind trip to Latin America, where a high-profile meeting with Mexican President Enrique Peña Nieto involving immigration, drug violence and trade tops the agenda.
• A bipartisan proposal to expand background checks for gun sales failed in part due to Republicans' desire to prevent President Obama from winning a victory on a major policy initiative, Sen. Pat Toomey, the gun proposal's chief GOP proponent, said Wednesday.
• Israel has warned it will do whatever is necessary to prevent the Syrian government's large stockpile of chemical and biological weapons from falling into the hands of militants, believing that one day they may be used against Israel.