• Karl Frisch of Bullfight Strategies calls in at 9am ET / 6am PT to talk about the ramifications of the NBA's Donald Sterling situation
• Michael Tomasky of The Daily Beast calls in at 10:30am ET / 7:30am PT to talk about what the GOP would do if they took over the Senate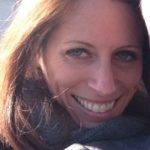 • Health care reform expert Jacki Schechner joins us in the Los Angeles Bureau at 11am ET / 8am PT for "Jacki's Healthcare Corner"
• Democratic legislation to raise the federal minimum wage hit a road block Wednesday when Republicans blocked the bill in the Senate, setting up an election-year battle over which party can best grow the economy and help struggling Americans.
• Some NBA owners are prepared to tell Los Angeles Clippers owner Donald Sterling that he must sell the team in response to racist comments the league says he made in a recorded conversation. NBA Commissioner Adam Silver said he would call on the owners to vote to force Sterling to sell the team.
• An apparent natural gas explosion at a jail in the Florida Panhandle killed two inmates and injured as many as 150 inmates and corrections officers, officials say.
• Toronto Mayor Rob Ford will take a leave of absence to seek help for substance abuse, his lawyer said Wednesday, as a national Canadian newspaper reported viewing of a new video of the embattled politician smoking what was described as crack.