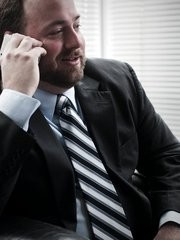 • Karl Frisch of Bullfight Strategies calls in at 9am ET / 6am PT to co-host Right Wing World
• Rep. Peter Welch (D-VT) calls in at 11am ET / 8am PT to talk about sequestration and avoiding a government shutdown
• Sen. Rand Paul (R-KY) ended his 13-hour filibuster to block Senate confirmation of John Brennan's nomination to be CIA director shortly after midnight, but Senate Minority Leader Mitch McConnell said he would continue to oppose Brennan's confirmation and try to keep the debate going.
• North Korea on Thursday vowed to launch a pre-emptive nuclear strike against the United States, amplifying its threatening rhetoric hours ahead of a vote by U.N. diplomats on whether to level new sanctions against Pyongyang for its recent nuclear test.
• With a nasty weather system threatening the nation's capital, the House on Wednesday quickly passed a bill to keep the government funded through the current fiscal year. It will incorporate the lower funding amounts mandated by sequestration.
• An unpredictable winter storm that buried parts of the Midwest and Mid-Atlantic regions with snow but barely laid a glove on Washington was bound early Thursday for New England, where it was expected to bring strong winds, more snow and the possibility of coastal flooding.