• Democratic strategist Karl Frisch calls in at 9am ET / 6am PT to talk about Boehner and the GOP's show of weakness this week
• Ian Millhiser of the Center for American Progress Action Fund calls in at 10am ET / 7am PT to talk about ObamaCare before SCOTUS yesterday
• Health care reform expert Jacki Schechner calls in at 10:30am ET / 7:30am PT for "Jacki's Healthcare Corner"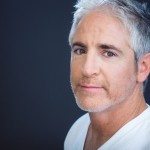 • Carlos Alazraqui joins us in the Los Angeles Bureau at 11am ET / 8am PT for "Coffee With Carlos"
• Ferguson mayor James Knowles said one police department employee was fired and two others placed on administrative leave pending an investigation into racially disparaging e-mails discovered in a Justice Department investigation.
• The Supreme Court seemed sharply divided yesterday in the latest challenge to President Obama's health overhaul, this time over the tax subsidies that make insurance affordable for millions of Americans.
• Dzhokhar Tsarnaev went on trial Wednesday in the Boston Marathon bombing, with his own lawyer admitting in opening statements that her client was guilty. But she argued that he had fallen under the evil influence of his older brother.
• Hillary Rodham Clinton is urging the State Department to release the emails she wrote from a private email account when she was secretary of state.