• SiriusXM Insight 121 host Dean Obeidallah calls in at 10am ET / 7am PT to talk about the 47 Senate traitors who wrote to Iran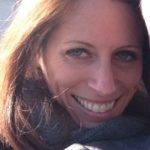 • Health care reform expert Jacki Schechner calls in at 10:30am ET / 7:30am PT for another edition of Jacki's Healthcare Corner
• Secretary of State John Kerry had harsh words for Republican senators over their letter to Iranian leaders with words of warning over any nuclear deal with the White House. "My reaction to the letter was utter disbelief," Kerry said to the Senate Foreign Relations Committee yesterday morning.
• Two officers were shot outside the Ferguson, Missouri police headquarters early this morning as demonstrators gathered following the resignation of the city's embattled police chief, authorities said. St. Louis County Police Chief Jon Belmar says he believes the officers were targeted.
• Two U.S. Secret Service agents are under investigation over allegations that they were under the influence of alcohol while driving a government vehicle near the White House and crashing it into a barrier, a Secret Service official confirmed.
• The board of trustees and alumni of the University of Oklahoma Kappa chapter of Sigma Alpha Epsilon apologized for a video of its members reciting a racist chant and blamed it on a "horrible cancer" that entered the fraternity a few years ago.