• Karl Frisch of Bullfight Strategies calls in at 9am ET / 6am PT to talk about the importance of Sen. Frank Lautenberg and his death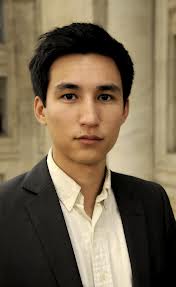 • Lee Fang of "The Nation" calls in at 11:30am ET / 8:30am PT to tell us about some GOP supporters of ObamaCare
• Shaking up his national security team, President Obama tapped diplomat Susan Rice as his national security adviser, defying Republicans who have vigorously criticized her faulty explanation about the attack on Americans in Benghazi, Libya.
• Internal Revenue Service officials can expect a grilling today when they face lawmakers over the latest controversy to rock the agency: lavish spending at employee conferences.
• The head of the Transportation Security Administration said Wednesday he's dropping a proposal that would have let airline passengers carry small knives, souvenir bats, golf clubs and other sports equipment onto planes.
• Amid calls by some congressional Republicans for his resignation, Attorney General Eric Holder told NBC News Wednesday that he has no intentions of stepping down.
• A federal judge on Wednesday ordered the U.S. Health and Human Services Secretary to suspend existing organ allocation rules to give a 10-year-old Pennsylvania girl a better chance at a life-saving lung transplant.