• Karl Frisch of Bullfight Strategies calls in at 9am ET / 6am PT to talk about the stunning loss by Eric Cantor
• Michael Tomasky of The Daily Beast calls in at 10am ET / 7am PT to talk about the GOP's hypocrisy when it comes to prisoner swaps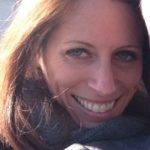 • Health care reform expert Jacki Schechner joins us in the Los Angeles Bureau at 11am ET / 8am PT for Jacki's Healthcare Corner
• Vowing not to give up on an overhaul of immigration, President Obama said Wednesday that he "fundamentally rejects" the notion that House Majority Leader Eric Cantor's stunning primary election defeat means that tackling immigration legislation is now out of reach.
• Defense Secretary Chuck Hagel delivered an aggressive defense of the secret prisoner exchange of five Taliban detainees for a U.S. soldier, telling Congress that the risks were too great and the situation too uncertain for the administration to tell lawmakers about the plan.
• Senate Republicans on Wednesday blocked legislation aimed at letting people refinance their student loans at lower rates, a pre-ordained outcome that gave Democrats a fresh election-year talking point against the GOP.
• The Al-Qaida-inspired group that led the charge in capturing two key Sunni-dominated cities in Iraq this week vowed yesterday to march on to Baghdad.