• Karl Frisch of Bullfight Strategies calls in at 9am ET / 6am PT to talk about the Far Right's version of Facebook… ReaganBook!
• Filmmaker CC Goldwater calls in at 10am ET / 7am PT to talk about the GOP's threats of impeachment of President Obama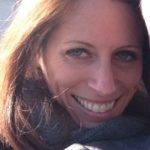 • Health care reform expert Jacki Schechner joins us in the Los Angeles Bureau at 11am ET / 8am PT for "Jacki's Healthcare Corner"
• The House has approved a compromise bill to refurbish the Veterans Affairs Department and improve veterans' health care. The 420-5 vote Wednesday sends the bill to the Senate, where approval is expected by the end of the week.
• HealthCare.gov, the federal health-exchange website plagued with glitches at its launch, has already cost $840 million to build, according to a Government Accountability Office (GAO) review of two task orders and one contract related to building the system.
• Israeli Prime Minister Benjamin Netanyahu said Thursday he will not accept any truce that won't allow Israel to complete its mission of destroying the sophisticated tunnel network, which has been used to carry out deadly attacks inside Israel.
• The historic outbreak of the deadly Ebola virus in West Africa continues to spread. Two nations have declared public health emergencies, and Liberia is pleading for help trying to bring the virus under control.