• Democratic strategist Karl Frisch calls in at 9am ET / 6am PT to talk about the latest Trump breast feeding fiasco
• Health care reform expert Jacki Schechner calls in at 10:30am ET / 7:30am PT for "Jacki's Healthcare Corner"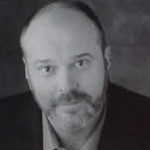 • Comedian and actor Rick Overton joins us in the Los Angeles Bureau at 11am ET / 8am PT to hang with us for the hour
• A police officer who killed a man in Cincinnati during a traffic stop has been indicted for murder, the Hamilton County prosecutor said today, noting, "This was the purposeful killing of another person." The prosecutor called what sparked the shooting a "chicken-crap stop."
• Plane debris found on the shore of the island of Reunion in the Indian Ocean has fueled speculation that it could be part of Malaysia Airlines Flight 370, which mysteriously vanished more than a year ago with 239 people on board.
• The Republican presidential contest has grown to 17 candidates with Wednesday's entry of Jim Gilmore. Yesterday, the former Virginia governor On Wednesday, he filed the necessary paperwork with the Federal Election Commission.
• Army Gen. Martin Dempsey, chairman of the US Joint Chiefs of Staff, said Wednesday that the recently signed nuclear deal works to keep Iran from having an atomic weapon, but does not address other concerns about Tehran's malign activities in the region.