• Karl Frisch of Bullfight Strategies calls in at 9am ET / 6am PT to talk about President Obama's executive order to protect LGBT workers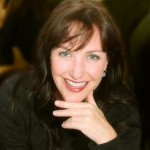 • CC Goldwater, director of "Mr. Conservative: Goldwater On Goldwater", calls in at 10am ET / 7am PT to talk about continuing fights between the GOP and Dems
• Health care reform expert Jacki Schechner joins us in the Los Angeles Bureau at 11am ET / 8am PT for Jacki's Healthcare Corner
• A Dutch military aircraft carrying remains of victims from the Malaysian plane disaster departed for the Netherlands Thursday and a second prepared to go, while Australia's government dispatched 50 police officers to London to prepare to join a proposed U.N. team to secure the scattered wreckage.
• Israeli tanks and warplanes were pummeling the Gaza Strip Thursday as U.S. and other diplomats pushed for a cease-fire with Hamas militants. Gaza police say an infant boy was among those killed when Israeli fighter jets struck the Jabaliya refugee camp.
• A condemned Arizona inmate gasped and snorted for more than an hour and a half during his execution Wednesday before he died in an episode sure to add to the scrutiny surrounding the death penalty in the U.S. Gov. Jan Brewer (R-AZ) has called for a review of the state's execution process.