• Syndicated columnist Tina Dupuy calls in at 10am ET / 7am PT to talk about our country's obsession with going to war
• Health care reform expert Jacki Schechner calls in at 10:30am ET / 7:30am PT for "Jacki's Healthcare Corner"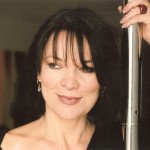 • Comedian and radio host Monique Marvez joins us in the Los Angeles Bureau at 11am ET / 8am PT to hang with us for the hour
• Sandra Bland, whose death in a Texas jail has raised suspicions about the official conclusion that she hanged herself, told a guard during the booking process that she had tried to kill herself in the past, the sheriff said Wednesday.
• Former Texas Gov. Rick Perry came out swinging at his fellow Republican presidential candidate Donald Trump Wednesday in a speech that called Trump's candidacy "a cancer on conservatism."
• The Federal Election Commission has released Donald Trump's personal financial disclosure, the mandatory form for presidential candidates that details their assets and liabilities. Trump has said that he is worth $10 billion. An analysis estimates his assets to be worth at least $1.4 billion.
• The suspect in the Charleston church massacre planned to kill blacks with the goal of "fanning racial flames" around the country and as retribution for perceived slights against whites, according to Attorney General Loretta Lynch.