• Karl Frisch of Bullfight Strategies calls in at 9am ET / 6am PT to talk about Liz Cheney running for Senate from Wyoming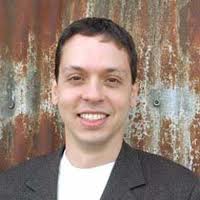 • Markos Moulitsas of DailyKos calls in at 10:30am ET / 7:30am PT to talk about the humiliation of Mitch McConnell by Harry Reid
• A bipartisan group of senators on Wednesday reached a deal that, if passed, would fix the big jump in interest rates for federally backed student loans. Under the proposed deal, undergraduates this fall would be able access loans at a projected rate of 3.86 percent.
• Liz Cheney struck a no-compromises tone Wednesday as she launched her campaign to unseat Wyoming's senior U.S. senator, Mike Enzi. Speaking in Cheyenne, Cheney said it's time for Republicans in Congress to stop "cutting deals" with Democrats.
• In a symbolic vote meant to highlight the Obama administration's decision to delay the implementation of a key part of its health care law, the GOP-led House passed bills Wednesday to stall parts of "Obamacare" despised by the GOP.
• Rolling Stone magazine sparked a heated social media debate Wednesday after releasing a cover image promoting an upcoming profile of alleged Boston Marathon bomber Dzhokhar Tsarnaev.