• Karl Frisch of Bullfight Strategies calls in at 9am ET / 6am PT to talk about the ever-expanding Hobby Lobby ruling
• CC Goldwater, Barry Goldwater's granddaughter, calls in at 10am ET / 7am PT to talk about the news of the day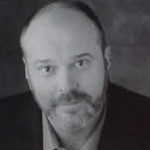 • Comedian and actor Rick Overton joins us in the Los Angeles Bureau at 11am ET / 8am PT
• With House Minority Leader Nancy Pelosi, D-Calif., shooting down a bipartisan bill to address the crisis of unaccompanied children crossing the southern border Wednesday, it looks increasingly likely Congress might wind up at an impasse just before their five-week summer recess.
• President Obama announced Wednesday that the U.S. is levying deeper sanctions on Russia as the West grapples for a way to quell an insurgency in eastern Ukraine widely believed to be backed by Moscow.
• Senate Republicans on Wednesday blocked a bill aimed at restoring free contraception for women who get their health insurance from companies with religious objections, a legislative setback for Democrats that they hope will be a political winner in November's elections.
• Israel thwarted an attack by more than a dozen militants who sneaked in from Gaza through a tunnel on Thursday, the military said, just hours before Israel and Hamas were to observe a five-hour humanitarian pause in fighting.