• Democratic strategist Karl Frisch calls in at 9am ET/ 6am PT to talk about how insufferable Jeb Bush is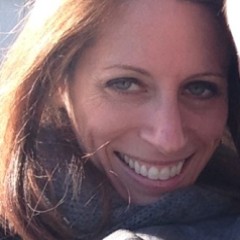 • Health care reform expert Jacki Schechner calls in at 10:30am ET / 7:30am PT for "Jacki's Healthcare Corner"
• President Obama on Wednesday challenged critics of the agreement with Iran to curb its nuclear program to present a viable alternative. "This is the most vigorous inspection and verification regime by far that has ever been negotiated," the president declared in a press conference.
• The president was asked whether he'd revoke the Medal of Freedom awarded to Bill Cosby during a press conference Wednesday. He said, "If you give a woman – or a man, for that matter – without his or her knowledge a drug and then have sex with that person without consent, that's rape."
• Former President George H.W. Bush broke a vertebrae in his neck when he fell at his home in Kennebunkport, Maine, a spokesperson tweeted Wednesday night. The 91-year-old is in stable condition and "fine," but would need to wear a neck brace.
• Caitlyn Jenner accepted the Arthur Ashe Courage Award at the ESPYs on Wednesday night while urging acceptance for others who are transgender. She received a standing ovation from some of the sporting world's biggest stars after her 10-minute speech during the annual sports awards.