• Dean Obeidallah calls in at 9:30am ET / 6:30am PT to talk about how President Obama could counter Boehner's lawsuit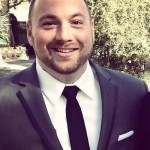 • Karl Frisch of Bullfight Strategies joins us in the Los Angeles Bureau at 10am ET / 7am PT for the hour
• Health care reform expert Jacki Schechner joins us in the Los Angeles Bureau at 11am ET / 8am PT for Jacki's Healthcare Corner
• President Obama says Congress has the ability to act immediately to address the wave of unaccompanied minors coming over the border from Mexico into the U.S. Obama spoke in Dallas after meeting with Gov. Rick Perry about unaccompanied minors entering the country by the thousands.
• A father opened fire at a suburban Houston home Wednesday, killing four of his children as well as two adults who were with them, and critically wounding his 15-year-old daughter, authorities said.
• Democratic Sens. Patty Murray and Mark Udall fought back today against the Supreme Court's Hobby Lobby ruling with plans for legislation intended to restore the contraceptive coverage requirement under the Affordable Care Act.
• A raging Donald Sterling denounced his wife, called her a "pig," and denounced her lawyers and the NBA from the witness stand Wednesday, saying he would never sell the Los Angeles Clippers and vowing a lifetime of lawsuits against the league.