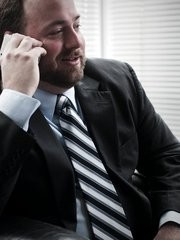 • Karl Frisch of Bullfight Strategies calls in at 9am ET / 6am PT to co-host Right Wing World
• Rep. Joe Courtney (D-CT) calls in at 9:30am ET / 6:30am PT to talk about getting some meaningful gun control accomplished
• More than a month after an elementary school shooting in Newtown, Conn., that left 26 dead, the Senate Judiciary Committee yesterday held a three-hour hearing on gun control to examine possible new federal restrictions on "assault-style" weapons, background check enforcement and banning high capacity magazines.
• Chuck Hagel will face tough questions on Pentagon spending cuts and U.S. relations with Israel and Iran on Thursday as he faces a deeply skeptical Senate panel considering his nomination to be President Barack Obama's next secretary of defense.
• President Barack Obama rejected Republican complaints about his proposals for overhauling the U.S. immigration system on Wednesday and said he believed it was possible to get a deal done by the end of the year if not in the first half.
• Massachusetts Governor Deval Patrick has picked William "Mo" Cowan, his former chief of staff, to serve as the state's interim US senator until the successor to John F. Kerry is chosen by the voters in a June 25 special election.