• Democratic Strategist Karl Frisch calls in at 9am ET / 6am PT to talk about the House GOP's stumbles right out of the box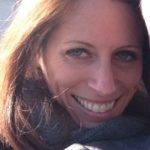 • Health Care Reform Expert Jacki Schechner calls in at 10:30am ET / 7:30am PT for "Jacki's Healthcare Corner"
• Attorney General nominee Loretta Lynch yesterday defended the legality of President Obama's executive actions on immigration, but sought to win approval from Congressional Republicans by pledging to rebuild the rocky relationship between the Justice Department and the GOP.
• Japan said it was putting its trust in Jordan to help gain the release of a Japanese journalist held by ISIS militants, after the latest message purportedly from his captors extended until sundown Thursday in the Middle East the deadline for the Jordanians to release an Iraqi prisoner.
• House Speaker John Boehner on Wednesday confirmed House Republicans are filing a lawsuit against Obama's executive action delaying deportations for millions of immigrants here illegally.
• Cuban President Raul Castro demanded on Wednesday that the United States return the U.S. base at Guantanamo Bay, lift the half-century trade embargo on Cuba and compensate his country for damages before the two nations re-establish normal relations.