Join us in the UStream Chatroom or at the Current TV Chatroom!
Tweet us @SMShow!
Check out our Facebook Page!
• Karl Frisch of Bullfight Strategies calls in at 9am ET / 6am PT to co-host Right Wing World
• Rep. John Yarmuth (D-KY) calls in at 9:30am ET / 6:30am PT to talk about the debt ceiling fight, and about Secretary Clinton's testimony on Benghazi yesterday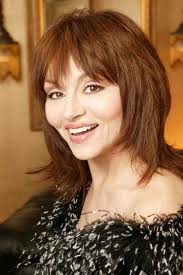 • Comedian Judy Tenuta joins us in the Los Angeles Bureau at 11am ET / 8am PT to talk about her show "Stimulus Package" at Universal CityWalk in Hollywood this Saturday
• In one of her last acts as America's top diplomat, Secretary of State Hillary Clinton hit back hard Wednesday at fierce Republican criticisms over the deadly Sept. 11, 2012, terrorist attack in Benghazi, Libya.
• Democratic Sen. John Kerry, on a smooth path to confirmation as secretary of state, is likely to face friendly questioning when he testifies today before the committee that he's served on for 28 years and led for the past four.
• Defense Secretary Leon Panetta is expected to announce Thursday that more than 230,000 combat positions — many in Army and Marine infantry units and in potentially elite commando jobs — are now open to women.
• Polar air settled in earnest over the Northeast after trekking through the Midwest, grinding trains to a halt, bursting pipes and bringing further misery to folks still trying to recover from Superstorm Sandy.